May 2022 Masterclass Update: Our 'Advanced Training on How to Develop Architectural 3D Interior Renderings' class, is currently accepting limited class enrollment only. Please contact our studio at

[email protected]

to be considered.


If you are an interior designer and wish to work with our team to develop your renderings and visualization, you can submit a rendering order to start a new project. please visit our website to submit a project brief and our Project Manager from the Richie Madison® studio will be in contact with you shortly.
_________________________
Developed for the beginner and the novice who wants to up level their rendering presentation. This masterclass offers an in depth training on mastering the art of architectural rendering development — the more unconventional way, the Richie Madison Interiors way.
Richie Madison Interiors has built our model on a specialty offering of interior renderings and architectural visualizations. Our interior renderings are used in our design process as well as some of your designer peers to easily communicate and showcase a photorealistic visual of how a clients' home or commercial space will look prior to execution, which is paramount to the design process.
_____
People make most of their decisions based on emotion. They remember the experience when they don't have to fill in the gaps. Those gaps are having your client look at a 2D plan, focus on the size of the rooms, and try to visualize the potential versus actually illustrating their vision into a realistic experience of existing in the space, by implementing their lifestyle and style into an image.
Whether you create the narrative of your client in their new kitchen eating breakfast with their family or in an office where collaboration is key so they'd need to see open space that encourages that, both in which gives a realistic visual of the result. This is why we believe imagery is a powerful tool in communicating your ideas, by simply unveiling the result before the start.
Here at Richie Madison, we have a special skill and technique that we use and that's what I'm going to educate you on. Like I always say, it's not about the tools you use, but it's how you use them.
_____
This in depth training is for interior designers and decorators that want to uplevel their business model and provide a more opulent experience for their clients during project execution.
_____
This self paced training will include:
-Voice over video
-Reading material/notes
-Tutorials
-Actual build and development of a rendering live in the training
-Homework assignment
-1:1 follow up call with each member
-Lifetime access
-Support for Members
-BONUS📣 How to Create a 3D Floor Plan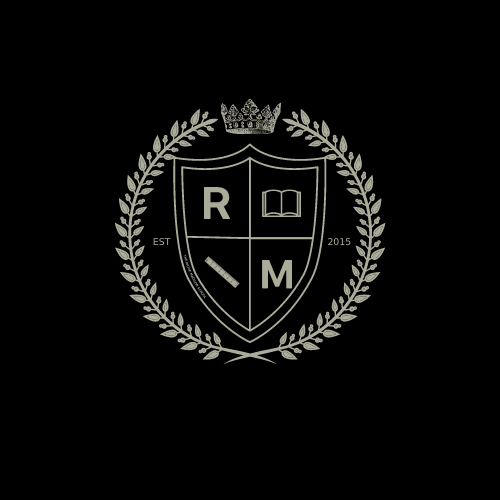 Acclaimed for curating exceptional design through interiors and architectural visualization with a visual strategic approach, Tiara, Founder and Principal of Richie Madison Interiors, Tiara has become a primary go-to resource for architects, developers, real estate investors, other prominent design studios to develop their renderings and visualization to add value for their clients, and private clients.

As an asset to other design studios to help position them to succeed in the internal workings of their businesses and its structure, Tiara is also the Founder of Noir Madison Studio for design and branding for creative forward-thinking brands; and Lead Instructor for The Richie Madison School to offer approachable and open access education on the business of design for interior designers — who occupy the complex field of design.  With her skill in visualization in design and business, Tiara has become the visual strategist in design and the business of design.

With contributions as the Home & Garden Editor for We Buy Black and the Interior Design and Home Decor Editor for New York Times bestselling author, Karrine Steffans, former lifestyle website, The Gorgeous Girls Guide (G3), Tiara has positioned herself as resource to offer attainable design solutions for every home.

Through Tiara's diverse portfolio and remarkable work, her clients have been featured in Los Angeles Times, NBC, Essence, Bravo Network, Vogue, and People Magazine. 

Aside from her work, Tiara is a true crime addict, enjoys painting her very own bespoke art pieces at home, and a self proclaimed chef de cuisine! 


Frequently Asked Questions
When does the masterclass start and finish?
This course is live now! Once you enroll, you receive access immediately. It is a completely self-paced online training - you decide when you start and when you finish.
How long do I have access to the masterclass?
How does lifetime access sound? After enrolling, you have unlimited access to this course for as long as you'd like - across any and all devices you own.
Will I need a certain type of software for this training?
Yes. Your Instructor will inform you of the specific downloadable software needed during the training. You will need an iPad for the actual development of your renderings for the software, but to view, study from and take the training, you can use any device.
Do I need to have basic knowledge of Photoshop, Sketch Up, 2020 or any programs before taking the training?
No, that's the benefit of you taking the masterclass. We're providing you with all of the tools and knowledge you'd need to achieve a certain result.
What if I am unhappy with the training?
All sales are final. No refunds will be issued for any reason. If you have an issue regarding the course, you can email our studio at [email protected]
I want to enroll in the training, but I would like a payment plan. Is a payment plan an option?
Yes, absolutely. You can request a payment plan by emailing [email protected] We will present some options that are available. You can expect a prompt response.
Will there be other courses available?
Yes! We have so much to share with you. There are other courses that are in production and will be available for you soon. We will send you an email once a new course has been added to our training studio. 
Can I share this information?
All courses and materials of Richie Madison Interiors and The Richie Madison School are the sole intellectual property of Richie Madison Interiors, and its Instructors. This intellectual property cannot be shared among users or redistributed in ANY capacity. Any violation of this policy will result in legal action.